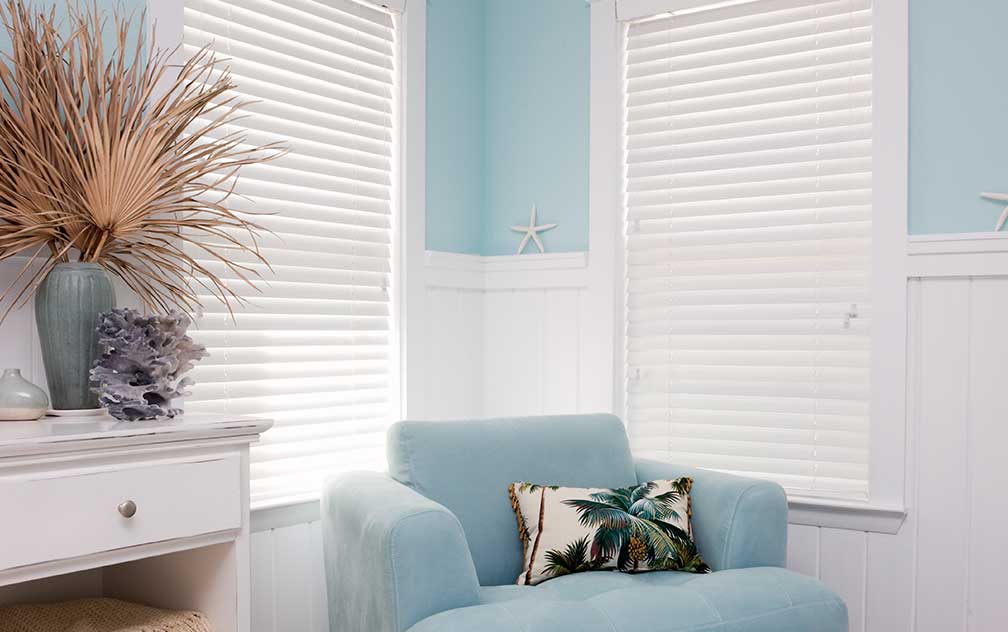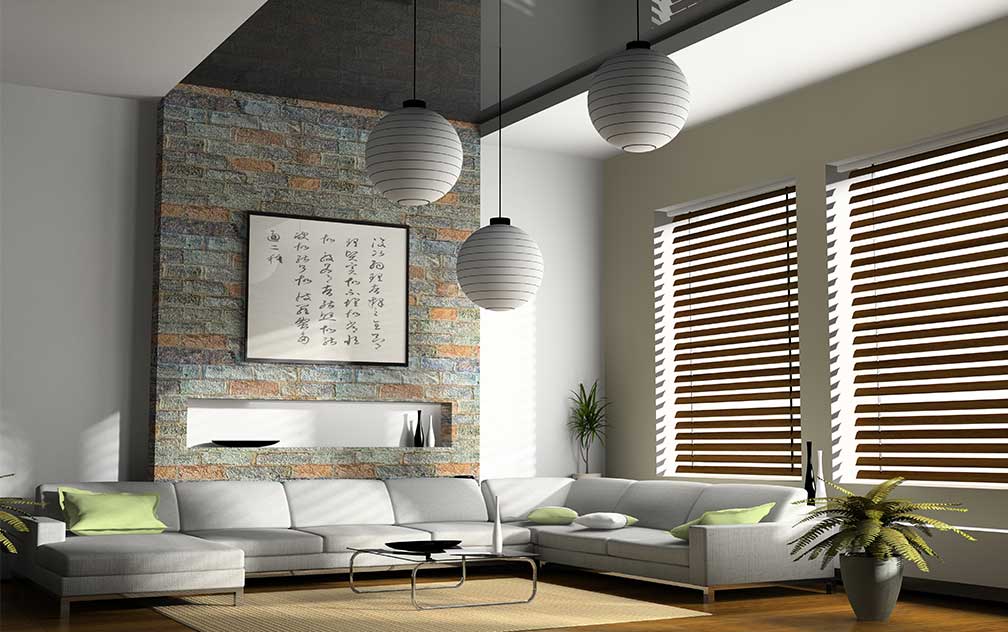 Cedar Venetians
Cedarline Timber Venetians have been a popular window covering for several decades.
Our North American Western Red Cedar is available in oil and lacquer finishes providing an endless choice to suit any home.
Cedarline venetians are available in slat sizes of 50mm, 60mm or 84mm and can be made as small as 200mm wide or as big as 2400mm wide, all supported with a headbox combination of aluminium & zinc coated steel for added strength and a colour co-ordinated facia of Western Red cedar.
Ultrawood Venetians
Suited to all rooms including wet areas, the Ultrawood Venetian is manufactured using a composition of expanded wood fibre polystyrene. With a terrific range of colours to suit any décor and complimented with colour co-ordinated components.
With a choice of either 50mm or 65mm slat sizes, Ultrawood venetians suit small or large window. In fact, we can manufacture as small as 200mm wide and as large as 2700mm wide.
Available Blade Widths
2 Standard Sizes

Standard Colours Available
Modern hues to suit most Interiors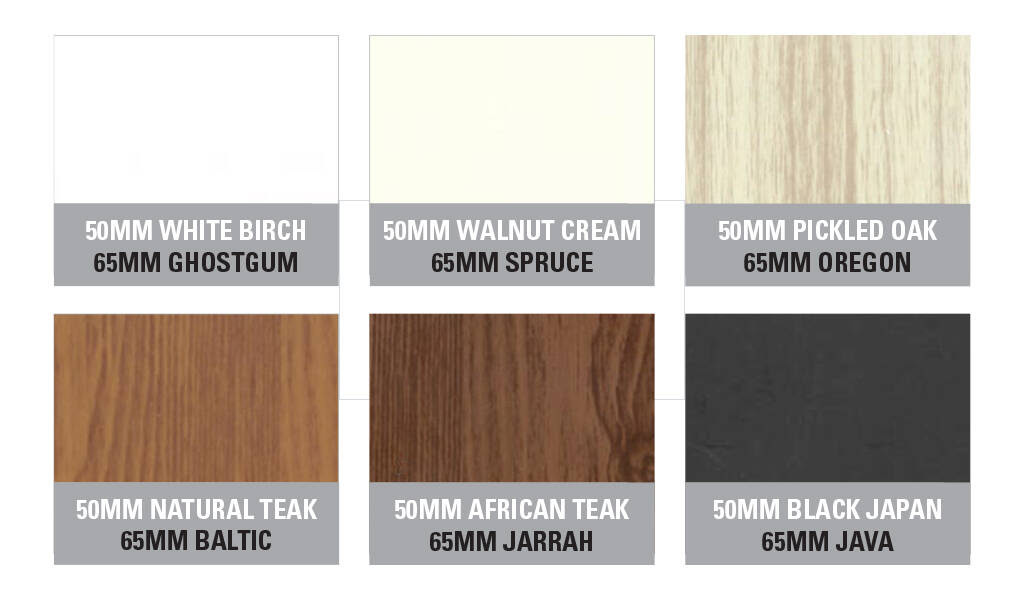 Colour Coordinated Componentry
Headbox, Bottomrail and Ladder Tapes


CONTACT US
Showroom:
1 Olive Street, Clayton Victoria 3168

Open:
Mon to Fri 9am to 5pm
TEL: 9544 1122

EMAIL : sales@a1blinds.com.au
Visionwood Venetian Blinds
This imitation or faux timber suits all areas especially bathrooms. Made from a combination of American hardwood and engineered thermopolymers it offers a budget friendly alternative without compromising the look. Available in a choice of modern colours to suit all homes.
Slat size = 50mm or 63mm
Visionwood Venetian blinds are made with 50mm and 63mm x3.1mm thick slats. They are made from a combination of American hardwood and thermo-polymers. They will not warp, chip, fade or crack and are treated with a special UV coating for humid areas. The head rail is manufactured using 50mm wide x 40mm high in steel and covered by a colour coordinated Pvc Fascia 100mm high that clips to the headrail. The bottom rail is manufactured using PVC 50mm wide x 15mm high and is the same colour as the slats. Just like the Timberline slats, the Visionwood blinds will never lose their colour.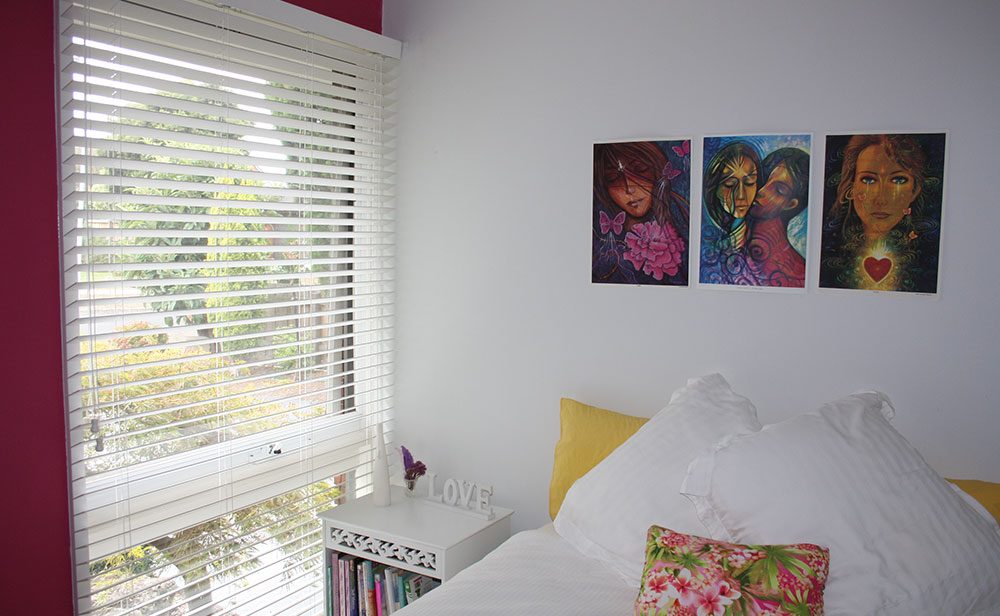 Request a Free Measure
and Quote Today
Fill out the form below, once submitted our office will respond the next business day.