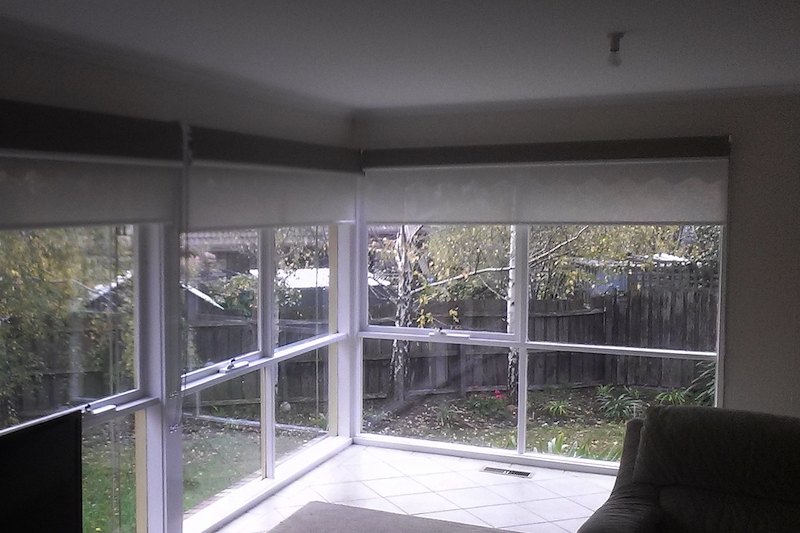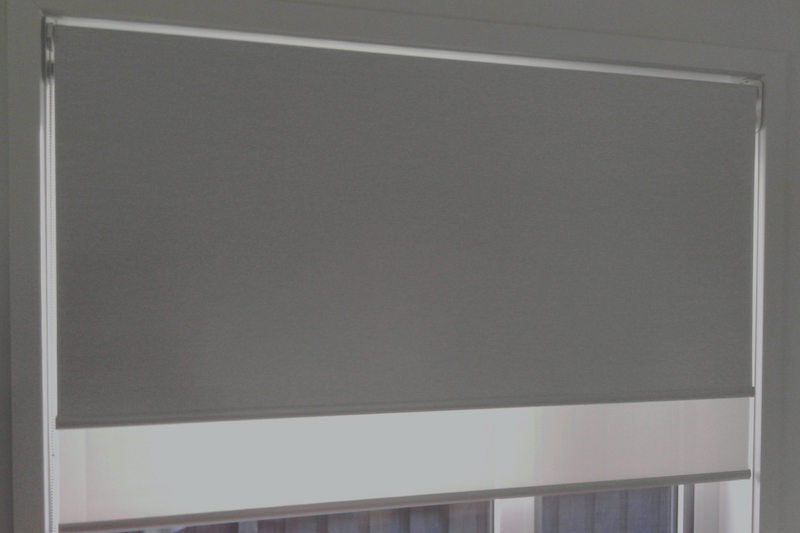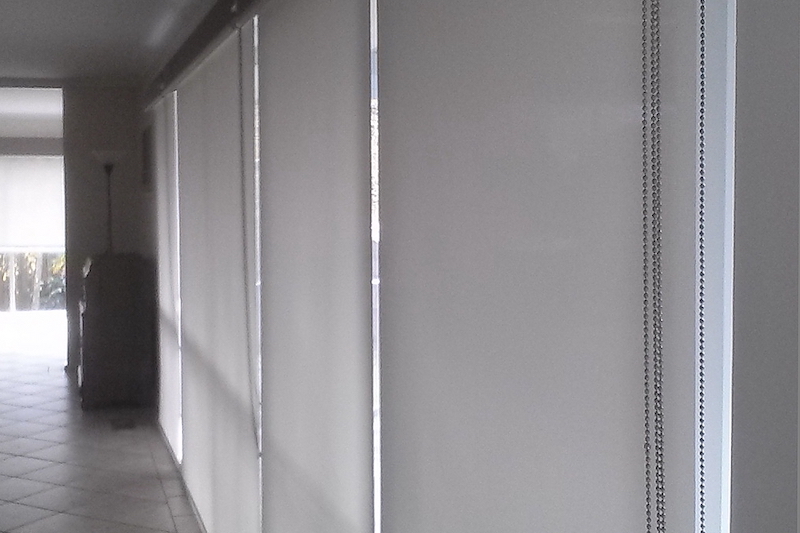 Dual Roller Blinds
Dual roller blinds offer a combination of light control, privacy, aesthetics, and energy efficiency, making them a practical and stylish choice for window treatments in various settings.
A great blinds option for creating sun shade or blocking the sun altogether.
For a free quote and measure, contact our sales team today!
Dual roller blinds are an excellent choice for sun shade or blocking the sun. They consist of two seperate roller blind systems, allowing you to utilise a dual roller blind combination.
Two roller blinds in one.

Versatility

CONTACT US
Showroom:
1 Olive Street, Clayton Victoria 3168

Open:
Mon to Fri 9am to 5pm
TEL: 9544 1122

EMAIL : sales@a1blinds.com.au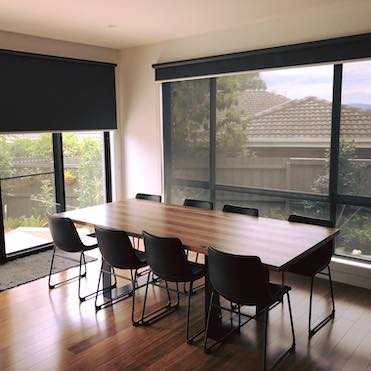 A1 Blinds has the one of largest selections of blinds in Melbourne. Celebrating more than 60 years manufacturing and installing blinds and offering a huge range of fabrics & colour.
As a manufacturer we have the capability to provide fast lead times with an expert team that can provide solutions specific and custom to your needs.
Best Quality Dual Roller Blinds
Custom made to enhance the visual beauty of your rooms. We only use the best quality components for all our dual roller blinds.
Lifetime Warranty.

Made to order in Melbourne.

Manufacturing Dual Roller Blinds since 1958.

Customer satisfaction.

Somfy motors.

Seniors Discount.

Free take down of old blinds.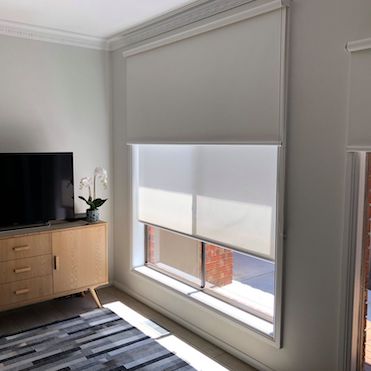 Options
Dual roller blinds come with either a standard chain pull or the modern motorised operation.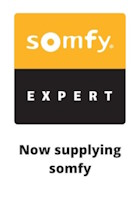 Customer Reviews
Raving Reviews From Our Customers

"We used them several times in the past and we are very happy with service and product. Great staff and open
communication is a big plus. Highly recommended".
Benefits of Dual Roller Blinds
Dual roller blinds offer a range of benefits that make them a popular choice for any home.
Versatility
One of the main benefits of roller blinds is their versatility. With two separate layers of fabric, you can easily switch between different levels of light and privacy. This versatility allows you to control the amount of light entering your room throughout the day.
Light Control
Dual roller blinds give you precise control over the amount of light you want to let in. By having both a light-filtering or sunscreen fabric and a blockout fabric, you can adjust the blinds to filter in natural light during the day while also having the option to darken the room when needed.
Privacy
The two layers of fabric offer enhanced privacy options. During the daytime, the sheer or sunscreen layer allows you to maintain privacy while still enjoying a view of the outside. At night, the blockout layer provides complete privacy by preventing anyone from seeing inside.
Energy Efficiency
Dual roller blinds can contribute to energy efficiency in your home. During hot weather, the light-filtering layer can help reduce heat gain by blocking a portion of the sun's rays. In colder months, the blockout layer can provide some insulation, helping to keep your home warmer.
Cost-Effective
Dual roller blinds provide the benefits of two types of blinds in one system, potentially saving you money on your heating and cooling bill.