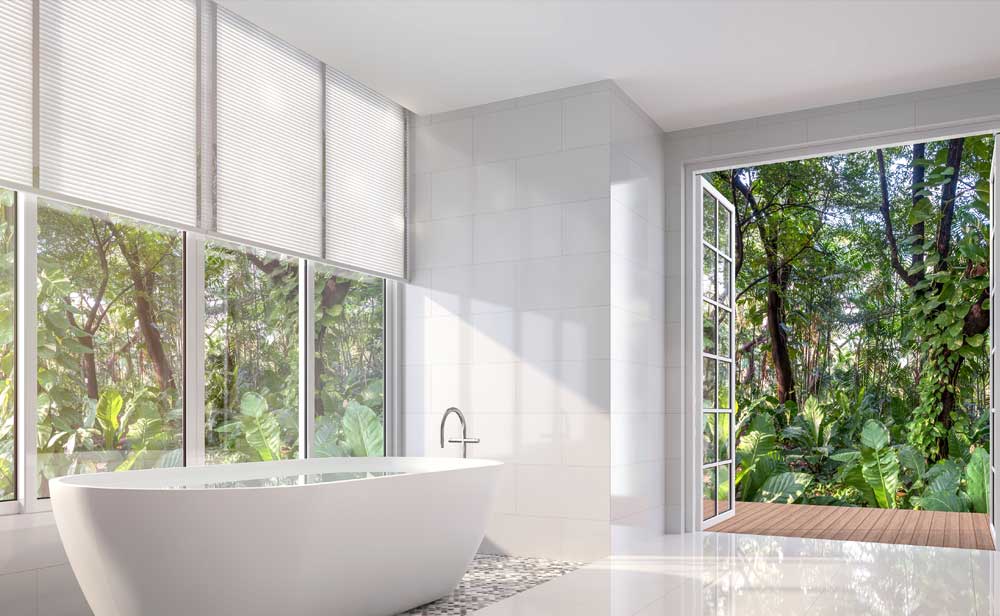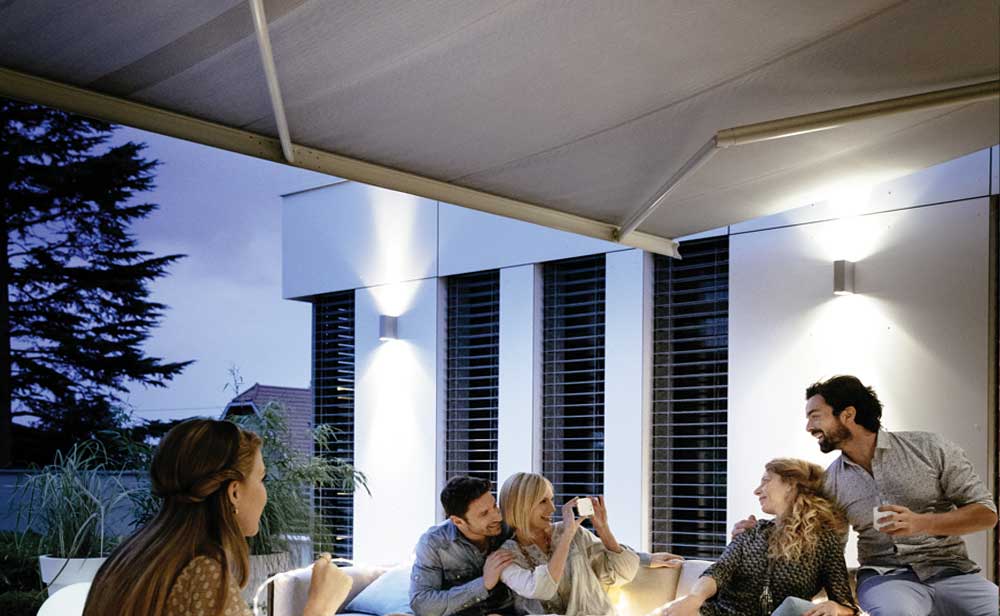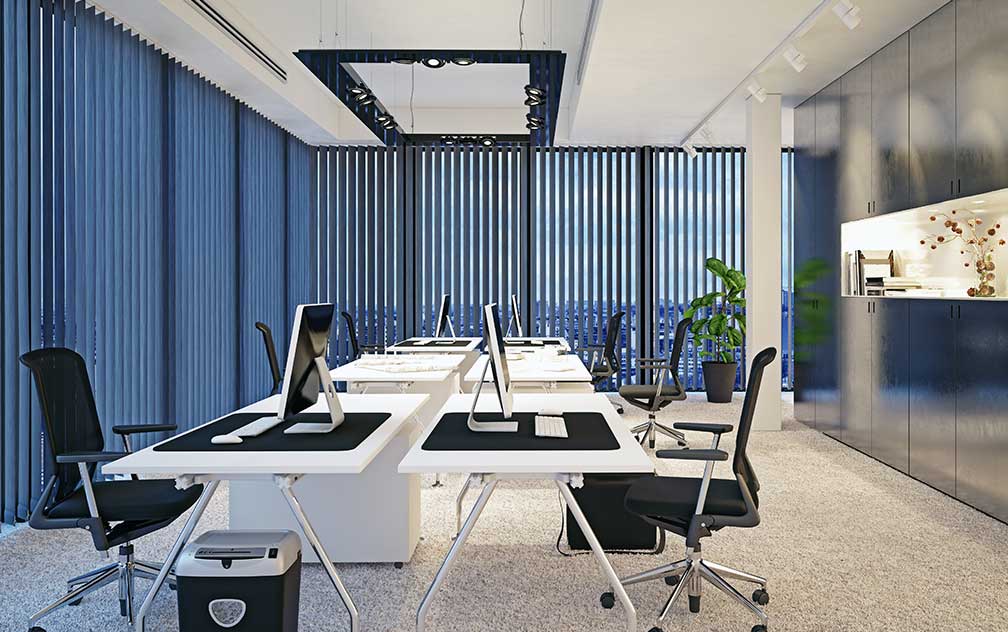 About Us
A1 Blinds was founded by Peter Bott Snr in 1958 under the original name of Deluxe Blinds.
The business originally operated from home in Clayton but soon grew, requiring larger premises. It moved into the first Factory/ Showroom in Westall Road, Westall and then onto Centre Road Clayton. To accommodate the continual growth, a factory was built in 1984 at 1 Olive Street Clayton, where it remains today as the home of A1 Blinds. During the late 80s, sons Peter and John assumed the ownership and running of the business. In 1992 John left the business leaving Peter as the sole owner. The next few years saw a directional change. Moving away from being both a wholesale and retailer to just a retailer. Peter, very focused on customer service, identified that customers wanted improved times for quotes, manufacturing and installation.
Today A1 Blinds offer some of the fastest turn around times in the industry and has still maintained a reputation for quality, service and competitive prices.
We have become the largest retailer of Canvas Sun Blinds in Melbourne and offer an extensive range of products to suit most applications. We continue to look for new products and services to best service our customers..
Our mission has always been to build a successful business based on service, and that all staff feel a part of and enjoy working in. To build a successful business, you need to understand how important existing customers are and the importance of creating new long term customers. The word 'service' is a broad term, and encompasses many areas. We offer the 'service' in many ways, be it through our showroom staff, the showroom atmosphere, our sales staff or our manufacturing and fitting staff.
Each one of these areas leaves a lasting impression on a customer, and each staff member knows the importance of making the customer feel special and unique. We are prepared to go to great lengths to keep our customers and have them coming back.
This is why our mission is:
To find new and better ways of creating excellent customer service.
It all began in 1958 and 60 years on A1 Blind has established a reputation for providing quality products at very competitive prices. However, it is not all about blinds and awnings. We are very proud to support local communities as well as the following charities; The Royal Children's Hospital,
JDRF – Juvenile Diabetes Research Foundation, World Vision.
We also believe in supporting our senior citizens and provide an exclusive senior discount. Over 60 years we've adapted to modern times without losing touch on old-fashioned values and service.

CONTACT US
Showroom:
1 Olive Street, Clayton Victoria 3168

Open:
Mon to Fri 9am to 5pm
TEL: 9544 1122

EMAIL : sales@a1blinds.com.au
RAVING REVIEWS FROM OUR CUSTOMERS

I would just like to thank you all at A1 for the great service provided, beautiful friendly staff to deal with and the opportunity to purchase our lovely new blinds at your great discount rate. We have passed on to friends that they would be silly to shop elsewhere. Thank you once again.

On Monday the 17th October 2016 we had dual roller blinds installed in our home by your company. From the initial meeting with Michael your salesman we were impressed by the way he represented your company. There was no hard sell and nothing was too hard. We have been saving up a while to get blinds and your magnificent product has made us so happy. We have made sure to show off the product on our social media pages.

Finally the installer Sammy was a God sent. Nothing was too difficult for this man. He did a magnificent job and made sure everything was just right. We will ensure to promote your company because you deserve to be promoted.

I would like to thank you all for my beautiful blinds, they look fabulous, and I love them, also thanks for getting them made quickly, and thank you to Shaun for getting them up. He did a great job and so fast.

We had outside blinds installed 11 years ago by A1 Blinds. They were great then. Recently the hinges on one of the blinds snapped. I always keep receipts so I rang A1 blinds. I spoke with Brooke who advised me that our blinds were still under warranty (by a month) Phew!

Not only Brooke but all the girls in the office were amazing. They were friendly, great with feedback about booking the repair and worked around my work and kids schedule.

I only had to wait one week and the serviceman arrived. Ha was also lovely. He turned up on time and was polite. He did the repair and went on his way.

I actually rang A1 blinds to tell them how happy I was but thought it would assist other customers to read a review as well.

We would like to put on record how pleased we are with the service we received from your Staff during the recent repair to our blinds.

From the salesman, office staff, the chap that picked the blinds up and lastly the chap who delivered and installed them. They were all so professional, helpful and courteous.

We will most certainly recommend you to any of our friends needing window dressings.

It was a delight to do business with your company.

I was so pleased today to find that the gentleman who came to advise and quote for my 5 outdoor blinds today was Michael who had quoted and advised me about the blinds I am replacing about 14 years ago! It was such a joy to know straight away that I was in the hands of a knowledgeable gentleman with ta wealth of experience who could answer my questions and knowing that I could accept his answers with confidence. I have tried a couple of other companies about replacing the blinds in the last couple od years but have not pursued it as I felt no confidence whatsoever in the representatives so imagine my delight when I realized I had chanced upon a company with representatives who know their stuff inside out. Michael has a particularly nice manner. With design choices he is ready to point out the unsuitability of the choice being preferred by the client if it is wrong in the client's particular circumstances and explains why before offering a more suitable alternative option(s), and with regard to the fabric it helpful too as a wrong choice can completely spoil an outcome whilst not trying to influence or persuade one fabric over the other.

It was a happy day indeed!

I just wanted to email and acknowledge the incredible service provided by Peter throughout the sales and quotation process, and also from Louis with the installation. They both go above and beyond and nothing is too much trouble. It's always such a pleasure dealing with A1. Your prices are reasonable, your product is of a high quality, and the customer service and attention to detail is second to none. I feel a strong sense of loyalty to A1 now and we will continue to use your services in future building projects. I will also be recommending you to other builders and designers in my network.

Just wanted to say how happy I am with the quality of the blinds and customer service I received from A1 Blinds. Everyone from the person who came out to give the quote, the installer, the electrician and then the service team all made the process seamless. A much better experience than that I received from IntoBlinds back at my previous property. I will be sure to recommend your company to family and friends.

FOLLOW US IN OUR SOCIAL NETWORKS