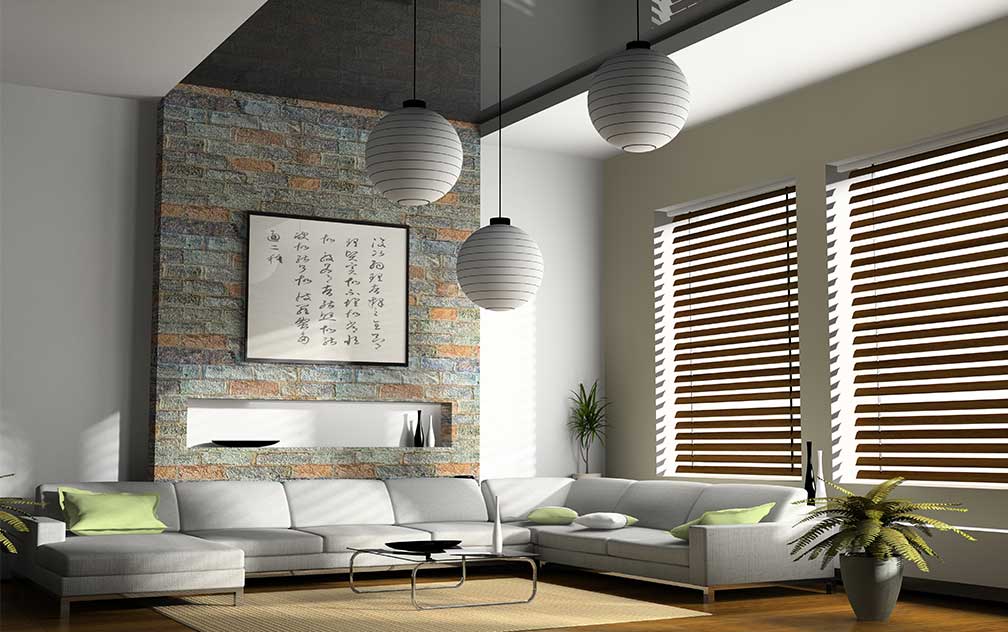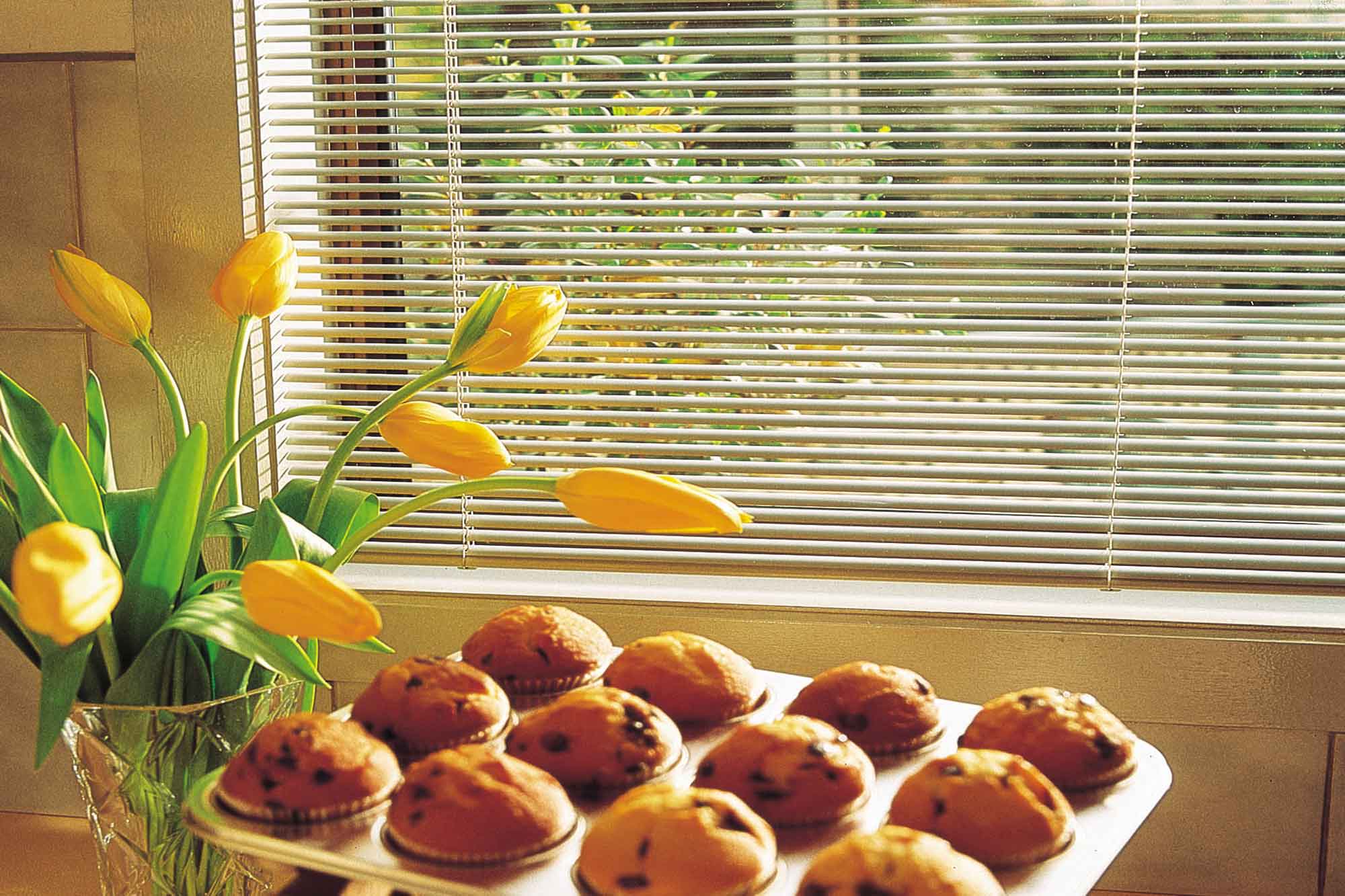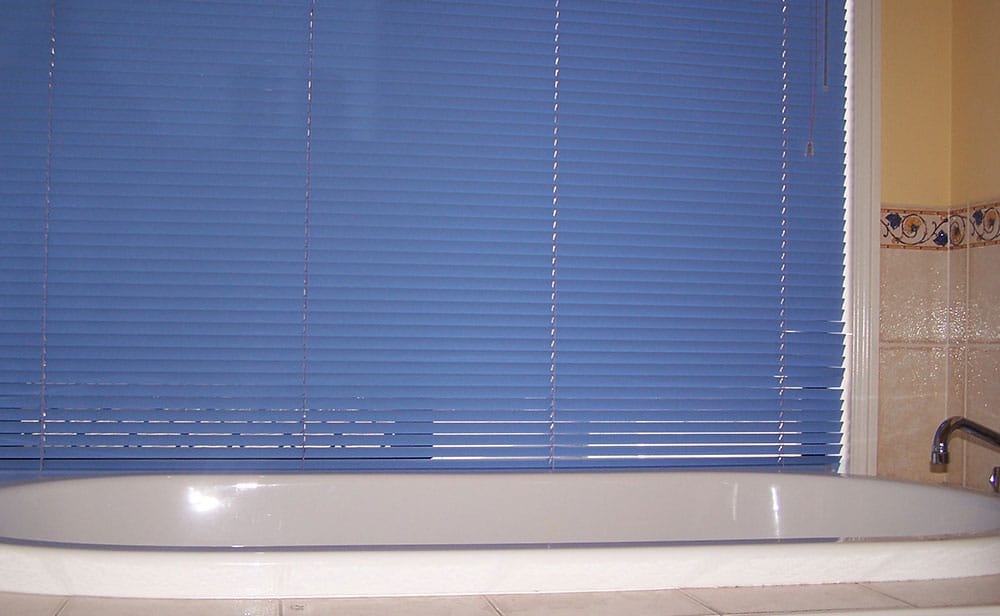 Aluminium Venetians
Aluminium Venetian blinds are still one of the most popular window coverings available. Made from premium quality aluminium slats with steel head and bottom rail for added strength.
Venetian blinds are a great choice to control the natural light, add warmth in Winter, deflect heat in Summer and still provide you with privacy all year round.
Custom made to ensure they improve the overall look and feel of your rooms.
A1 Blinds have been in business since 1958 and we provide a lifetime warranty on all aluminium Venetian blinds.
Call us now, email or simply fill in the quote form below.
Light control made easy with the flick of a wand.

CONTACT US
Showroom:
1 Olive Street, Clayton Victoria 3168

Open:
Mon to Fri 9am to 5pm
TEL: 9544 1122

EMAIL : sales@a1blinds.com.au
About Venetian Blinds
Venetian blinds actually originated in Persia and were brought over to Europe in around 1760. The French still refer to them as Persian blinds or les Persienes.
Venetian blinds are a window covering available in a variety of styles. The slats are horizontal and control the amount of light that enters the room using a rotating wand or using a pull cord.
Quality
Very difficult to list the quality because of the many differences between Venetian blind manufactures as there are there's so many variables.  The quality is often determined by the length of the guarantee provided for the blinds.
What are the parts
There are 3 main parts that make up Venetian blinds. Head rail, Bottom rail, Slats and controls. The wand rotate the slats while the cords are used to lift and lower the blinds.

The Head rail is at the top of the blinds. It houses the components that operate the tilting, lifting and lowering of the blinds as well as the tapes that hold the slats.
The Bottom rail is a base rail that allow the tapes that hold the slats to have stability and provides weight to the blinds. Also allows the blind to be clipped in at the bottom.
 Operation Types
We have only two types of operations with Venetian Blinds in Melbourne, Cord and wand. The option of motorised venetian blinds  are available from some other blinds companies, however we simply choose not to use this option. In our experience, the simple option is always best and lasts longest.
What finishes are available?
Matt, gloss and marble painted finishes.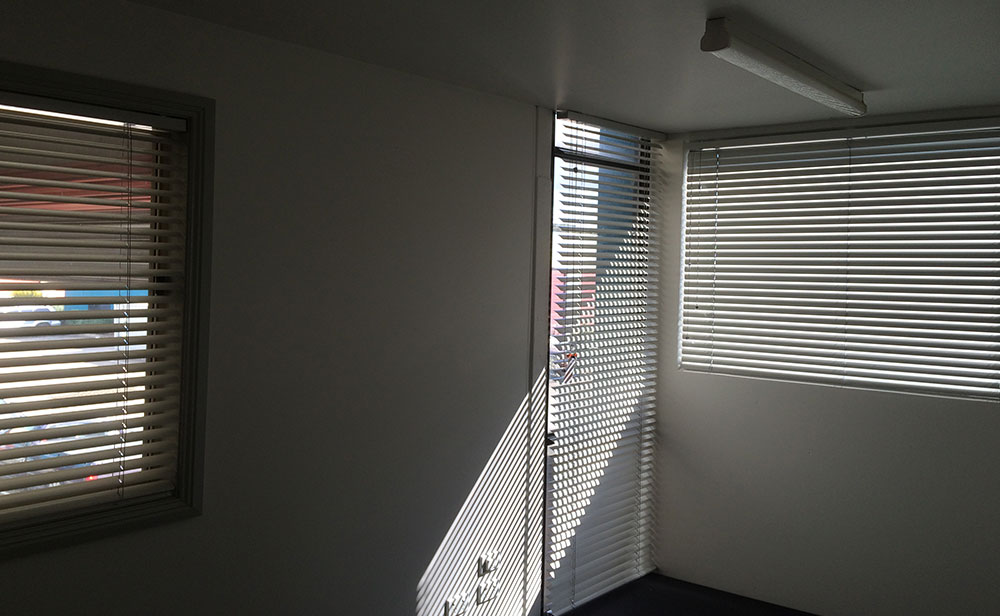 Classic Aluminium Venetian Blinds – 50mm
50mm slats made from roll formed aluminium. The head rail is manufactured using 50mm wide x 40mm high steel. The aluminium is very good at deflecting heat making them great for summer and good for keeping your room warm in winter. 50mm aluminium Venetian blinds leave minimal gaps when installed into the window recess. You control the light using cords that when pulled rotate the slats. The strong steel head rail blinds can be made with large widths.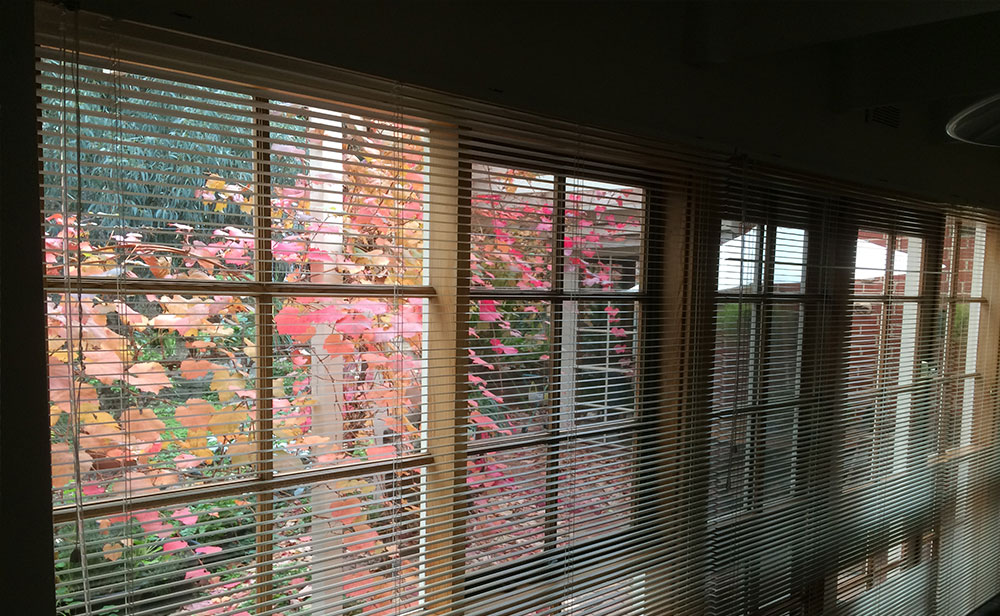 Slimline Aluminium Venetian Blinds – 25mm
Slimline Venetian blinds are made from 25mm slats using roll formed spring tempered aluminium alloy. The pre treated and oven baked paint process ensures a tough, scratch resistant surface that retains the original colour for years without fading. Our painting process conforms to Australian standards ASTM D2244 (There is no lead used in our paints). The aluminium is very good at deflecting heat. The thin slats almost disappear when opened in the horizontal position. Very light weight and can be controled using a wand that rotates the slats. The slimline Venetian head rail is made from zincalume steel for added strength and is 25mm wide and 25mm high. The slimline bottom rail is 22.5mm wide and 10.2mm high. Both colour matched to the slats. The paint finish is baked polyester enamel over chromate convention coating and chip resistant.
Why Buy From A1 Blinds
A1 Blinds have been providing venetian blinds to customers across Melbourne for over 60 years. Established in 1958 we continue to be a family-owned and operated business. A1 Blinds is built on service, quality and competitiveness. Here are some more reasons to order aluminium Venetian blinds from A1 Blinds today.
Custom made and fitted.
Lifetime warranty.
Only a 10% deposit with the balance paid on the day of installation.
5% Seniors discount.
5% Veterans discount.
Free on site quotes.
Free Take Down.
We provide a lifetime warranty on all our domestic installations.
Some companies offer a lifetime guarantee however the consumer is expected to bring the blind back to place of purchase or pay for an onsite service. A1 Blinds our warranty covers defective parts, fittings and installation and includes onsite visits with no cost to the costumer.
A1 Blinds lifetime warranty is on all parts, materials, and installation and we visit the site to fix without charge while under the warranty period. As long as you own your home we'll warranty your blinds.
How To Order Venetian Blinds
You can call us via phone, visit our showroom, email us or fill in the free Venetian blind quote form below.
One of our sales staff will be in touch as soon as possible.
All our aluminium Venetian blinds are custom made, We do not do ready made, or imported blinds. Having your blinds custom made and custom fitted ensures the best fit possible. Our sales staff when visiting explains all this in detail.
Our sales staff have colour swatches, these are presented either in the home or at our showroom.
Our free 16 page catalogue displays all our products and is available from our sales staff during a home visit or when visiting our showroom or can be mailed out or emailed.
Request a Free Measure
and Quote Today
Fill out the form below, once submitted our office will respond the next business day.