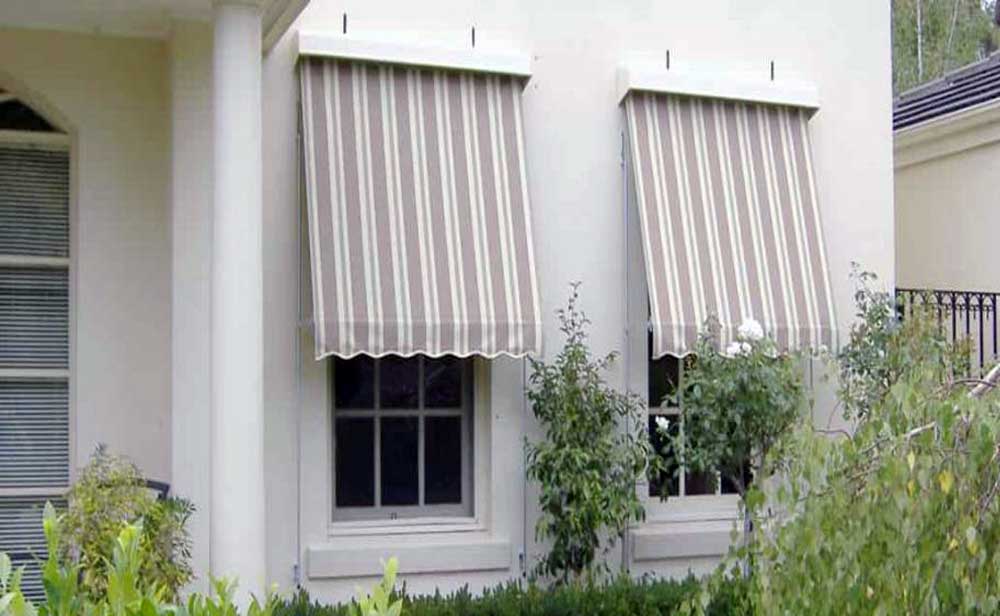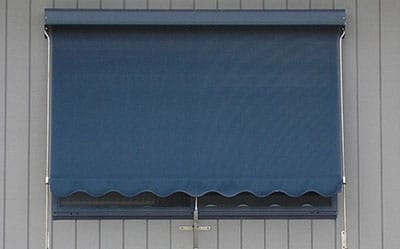 Sunblinds – Canvas Awnings
Sunblinds are the most trusted and widely used of all our blinds. Add a touch of style, class and functionality to your Melbourne home & choose from our huge range of Canvas Awnings. Protect your home from harmful and damaging UV sun, while keeping the room cool over the summer months.
For a free quote on the best Sunblinds- Canvas Awnings in Melbourne.
A1 Blinds have been manufacturing the best Sunblinds for Melbourne homes and office buildings since 1958. We custom measure and install new Sunblinds – Canvas Awnings to your requirements and provide a lifetime warranty. The quality in all our products and services are second to none.
For great ideas and inspiration please call us on 9544-1122 or send through an email: sales@a1blinds.com.au

CONTACT US
Showroom:
1 Olive Street, Clayton Victoria 3168

Open:
Mon to Fri 9am to 5pm
TEL: 9544 1122

EMAIL : sales@a1blinds.com.au
A1 Blinds Sunblinds Melbourne
Originally designed for sun protection using blockout canvas material, outdoor Sunblinds have evolved to keep up with the modern styles of homes to ensure they not only add protection from the harsh Melbourne sun, whilst adding value to your home.
Give your home protection from the harsh Australian sun and harmful damaging UV rays. Sunblinds- Canvas Awnings cool your home, protect carpets and furniture from fading and add value to your property.
We have designs & styles to suit all homes with over 200 colours to choose from. Ask about our exclusive range of Brella or Defab awning fabrics made and designed in Melbourne to suit the local market.
Sunblinds – Canvas Awnings Online Quote
Simply fill out the free quote form below.
Here at A1 Blinds we have been providing Sunblinds to our customers for over 60 years. We pride ourselves on giving the best customer service and the best Sunblinds prices available in Melbourne. Choose from our large selection of outdoor Sunblinds which include, spring, motorised and crank operation
Why Choose Sunblinds?
Sunblinds are a cost-effective product designed specifically for keeping heat from entering the window to cool the house. There is a large fabric range available to suite most aesthetics and are easy to operate. Sunblinds can be installed to most windows and outdoor areas.
Here are some of the benefits that Sunblinds can bring to your home lifestyle.
Weather Protection
We all know that Melbourne can have four seasons in one day. A1 Blinds Sunblinds can protect your windows from all of Melbourne's changing weather.
Sunlight Blockout
You won't have to worry about your furnishings getting sun damaged or fading, our Sunblinds help protect, furniture, carpets and floors.
Reduce Energy Bills
Sunblinds can help reduce your energy bills. They can also prevent the cold weather from coming in. When your blinds are down over the summer your rooms stay cooler and during winter they keep the warmth in.
Outdoor Room And Privacy
Another great benefit for outdoor Sunblinds, they can provide additional space and privacy. Adding blinds to your patio or veranda is like adding a new outdoor room to your home that can be used all year round. We have sunscreen fabric that still allow some natural light in while keeping your privacy, or our traditional blinds made of canvas that block out 100% of the Sun.
Sunblind – Canvas Awnings Fabric Choices
We have various choices of Sunblind fabric available that can be used in construction for your Sunblinds Melbourne. Some fabrics blockout the sunlight 100% where others provide partial blockout and some still allow a view. When you speak with an A1 Blinds salesperson, they will go into detail to help you make the right choice for your home. To give you more of an idea, here are some of our Sunblinds options.
We offer the traditional canvas material as well as nylon sunscreen and acrylics.
Canvas Sunblinds
This material is a plain weave fabric and is made from 52% cotton and 48% polyester. Sunblinds made with our canvas provide 100% blockout from the sun. This is a very versatile choice in regards to decoration because it is available in many colours and patterns.
Acrylic Sunblind fabric
This type of Sunblind material perfect for when you don't want to blockout the natural sunlight completely. Acrylic is a synthetic fibre used in the making of Sunblind awnings because it resists UV sunlight, mould, dampness, is water resistant and can stop warm air from coming through. Acrylic Sunblinds are available in multiple colours and patterns to suit your style.
Sunscreen Sunblinds
These are another great option if you are looking for protection without loosing a view. They blockout up to 90% of the sunlight, but still enable you to see out. Made from 100% Polyester yarn coated in pvc. Sunscreen Sunblinds also have a terrific selection of colours and tones.
Sunblind Operation Choices
When choosing the right Sunblinds for your home, you may want to consider the way in which you want to open and close the blind. There is no right or wrong method and our salesperson will definitely inform and assist you in making the right choice for your needs. See the list below to get a better understanding of the different Sunblind operations available here at A1 Blinds.
Traditional Sunblinds
Traditional Sunblinds are supported by side arms & guides. They are installed with guide rods and connecting arms and have a spring installed into the top tube to keep tension. The outdoor sun blinds can then be pulled down manually. Where the arms lock into position.
Motorised Sunblinds
This type of operation is great because of their ease and simplicity. Motorisation is ideally suited for difficult to get to, high or large windows. We offer either wall switch or remote control,  Smart phone and voice activation. Our 'A' grade electricians ensure all blinds are wired in accordance with Australian regulations. All our motorised blinds are fitted with Somfy motors, world leaders in blind motorisation and home automation.
Crank Sunblinds
This type of blind operation is a fully manual operation which uses a crank handle to wind the sun blind up and down. It can be used with zinc coated steel guides, wire guides (stainless steel cable) or fixed down at the bottom with straps and dog clips. Crank Sunblinds can be used on many different applications and are a terrific option allowing an efficient and effortless way to operate a blind, especially large blinds.
Wire Guide Sunblinds
This option is available in crank or motorised and gives a clear unobtrusive look to compliment your home. The traditional 12mm zinc coated guides are replaced with a 3.0mm stainless steel (316) cable.
Sunblind – Canvas Awnings Sizes and Colours
The Sunblinds head box and bottom rails are available in 18 colours and will match most Colourbond fascia's and gutters. The arms are available in sizes of 150mm, 225mm, 300mm in Aluminium 6063, 4mm thick with brass rollers (as standard) or Zinc coated steel. And for our customers who live close to the sea, Stainless steel 316 is available. Other size Arms include (In Zinc coated steel only) 450mm, 600mm and 750mm.
Sunblinds can be installed to most ground floor applications which include, windows, veranda's, pergolas to name just a few.
Stainless Steel Arms & Guides
Marine grade 316 stainless steel is available for standard arms and guides and some components..
How to Clean Sunblinds – Canvas Awnings
Cleaning your Sunblinds is a simple process which you can do yourself quite easily. To clean your outdoor Sunblinds you can follow the simple steps below or feel free to contact A1 Blinds customer service for more details.
Cleaning Canvas fabric blinds
For cleaning canvas Sunblinds. You can use a soft bristled brush or soft broom for dirty areas. (Test an area first. Depending on the age of the blind some discoloration is likely.
If the Sunblind has mildew, we recommend using 1 part bleach to three parts lukewarm water. Apply using a soft brush (do not scrub) and rinse off thoroughly after 15 minutes. Try to ensure that you do this when the outdoor temperature is less than 38 degrees.
Cleaning Acrylic Sunblinds
For cleaning your Sunblinds made from acrylic, we suggest using the following method. Use 1 cup of salt per 1 litre of water and a dash of clove oil. Use a soft cloth to gently wipe over the material.
Sunscreen Material (Polyester yarn coated in pvc)
For cleaning your sunscreen Sunblinds use ½ cup of mild detergent with ½ cup household bleach in five litres of water. use a soft cloth to gently wipe over the material.(do not scrub)
As mentioned, if you have any questions on the cleaning and maintaining of your A1Blinds, simply call with us and we will be happy to help assist.
Request a Free Measure
and Quote Today
Fill out the form below, once submitted our office will respond the next business day.