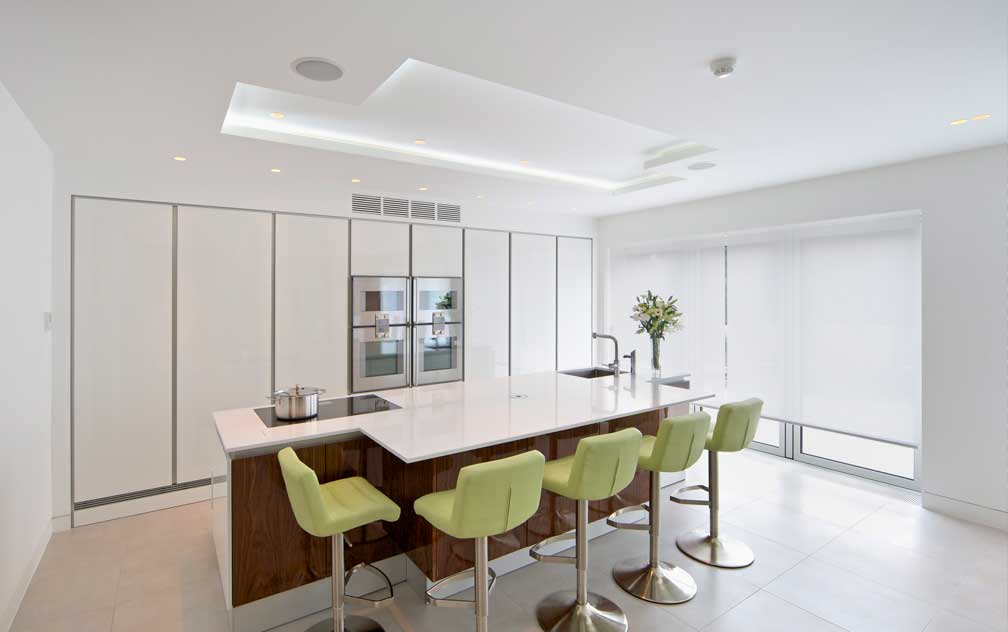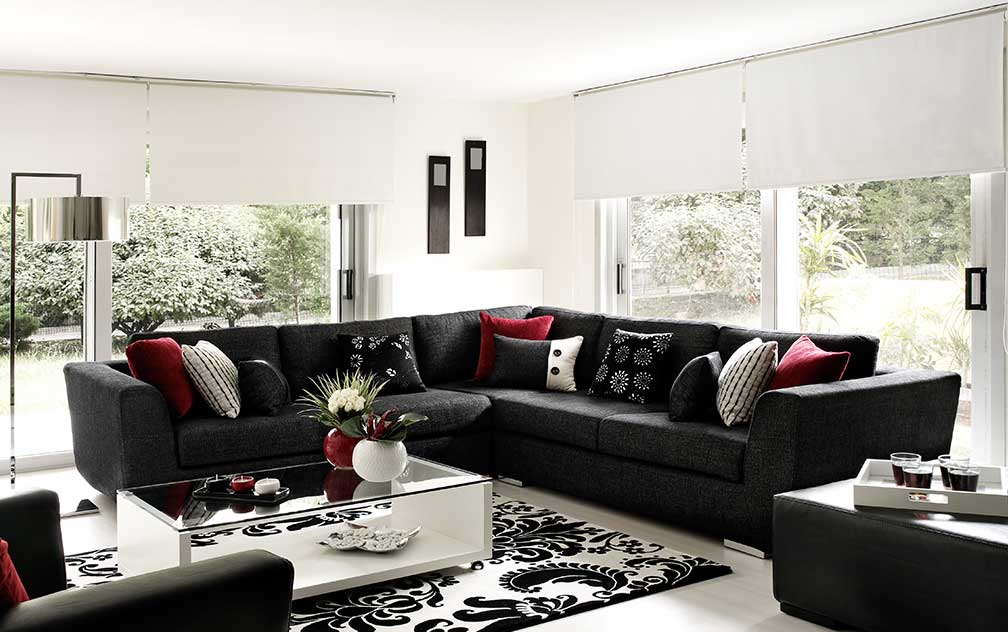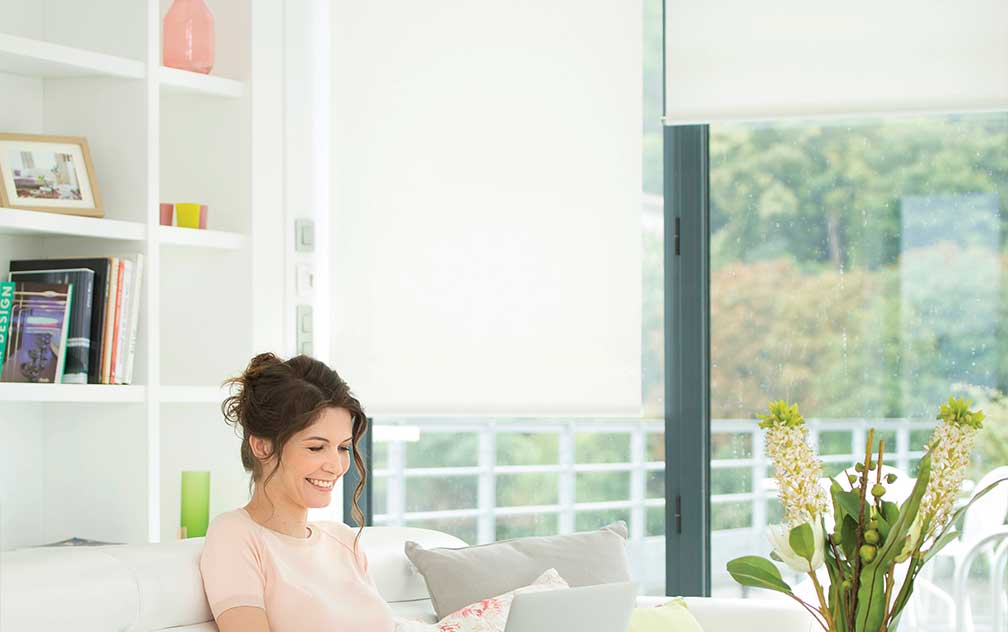 Roller Blinds
Roller blinds are the most cost-effective choice of window coverings today. Manufactured here in Melbourne since 1958, A1 Blinds has the best and largest range of roller blinds under the sun.
Roller Blinds provide great benefits to indoor living with maximum privacy, reduced energy bills and light control. It's no surprise these easy to operate maintenance free window coverings are the number one choice in Melbourne.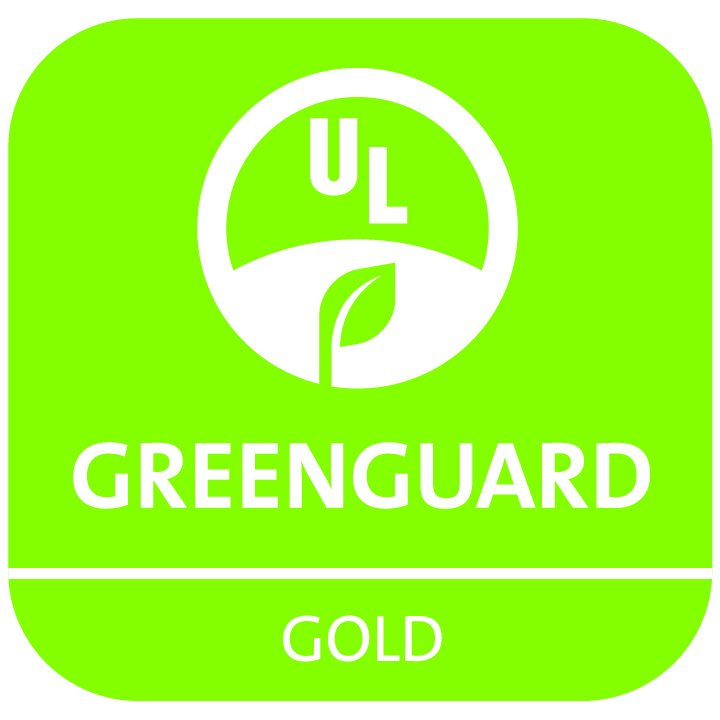 A1 Blinds is proud to offer Greenguard on all our Shaw performance roller blind fabrics. This means that they have been certified for low chemical emissions.

CONTACT US
Showroom:
1 Olive Street, Clayton Victoria 3168

Open:
Mon to Fri 9am to 5pm
TEL: 9544 1122

EMAIL : sales@a1blinds.com.au
Roller blinds are a stylish, innovative choice for the modern homeowner. Available in a range of styles, textures, sizes and colours, it's easy to see how choosing the right roller blind can be an integral part of styling your home and adding a touch of class to any decor.
A1 Blinds are the number one choice for you. Providing the best quality roller blinds in Melbourne since 1958, A1 Blinds is a brand you can rely on.
We're so confident that our blinds will last the test of time that all new roller blinds come with a LIFETIME warranty! For fast delivery, free take down and free measure and quote, call us today. No order too big or too small.
While roller blinds are by no means a new discovery they are still one of the most practical, value for money window coverings available today.
With multiple operation methods including motorisation, rotation chains and traditional springs you'll be able to find the blind that best suits your window. Indoor roller blinds offer an affordable yet modern solution to both heat and light control.
Indoor Roller Blinds Options
Available in a wide range of colours and finishes, and with our extensive range of fabrics you'll be certain to find what you're looking for to ensure your home is stylish and contains that personal touch that you have always dreamed of.
If privacy is your main concern, you'll be delighted to know that roller blinds are the perfect solution.
There are also a range of dual roller blind options that either blockout or see through fabric.
With a much longer life span than lace or traditional curtains, roller blinds are an investment for your home that just keeps on giving. With the ability to keep the indoor temperature regulated in ways that stop heat from escaping or entering, you will notice a difference in your power bill!
Here at A1 Blinds we put customer satisfaction at the forefront of our business. We love getting feedback from our valued customers on their new roller blinds – check out some of our client reviews below.

I would just like to thank you all at A1 for the great service provided, beautiful friendly staff to deal with and the opportunity to purchase our lovely new blinds at your great discount rate. We have passed on to friends that they would be silly to shop elsewhere. Thank you once again.

On Monday the 17th October 2016 we had dual roller blinds installed in our home by your company. From the initial meeting with Michael your salesman we were impressed by the way he represented your company. There was no hard sell and nothing was too hard. We have been saving up a while to get blinds and your magnificent product has made us so happy. We have made sure to show off the product on our social media pages.

Finally the installer Sammy was a God sent. Nothing was too difficult for this man. He did a magnificent job and made sure everything was just right. We will ensure to promote your company because you deserve to be promoted.

I would like to thank you all for my beautiful blinds, they look fabulous, and I love them, also thanks for getting them made quickly, and thank you to Shaun for getting them up. He did a great job and so fast.

We had outside blinds installed 11 years ago by A1 Blinds. They were great then. Recently the hinges on one of the blinds snapped. I always keep receipts so I rang A1 blinds. I spoke with Brooke who advised me that our blinds were still under warranty (by a month) Phew!

Not only Brooke but all the girls in the office were amazing. They were friendly, great with feedback about booking the repair and worked around my work and kids schedule.

I only had to wait one week and the serviceman arrived. Ha was also lovely. He turned up on time and was polite. He did the repair and went on his way.

I actually rang A1 blinds to tell them how happy I was but thought it would assist other customers to read a review as well.

We would like to put on record how pleased we are with the service we received from your Staff during the recent repair to our blinds.

From the salesman, office staff, the chap that picked the blinds up and lastly the chap who delivered and installed them. They were all so professional, helpful and courteous.

We will most certainly recommend you to any of our friends needing window dressings.

It was a delight to do business with your company.

I was so pleased today to find that the gentleman who came to advise and quote for my 5 outdoor blinds today was Michael who had quoted and advised me about the blinds I am replacing about 14 years ago! It was such a joy to know straight away that I was in the hands of a knowledgeable gentleman with ta wealth of experience who could answer my questions and knowing that I could accept his answers with confidence. I have tried a couple of other companies about replacing the blinds in the last couple od years but have not pursued it as I felt no confidence whatsoever in the representatives so imagine my delight when I realized I had chanced upon a company with representatives who know their stuff inside out. Michael has a particularly nice manner. With design choices he is ready to point out the unsuitability of the choice being preferred by the client if it is wrong in the client's particular circumstances and explains why before offering a more suitable alternative option(s), and with regard to the fabric it helpful too as a wrong choice can completely spoil an outcome whilst not trying to influence or persuade one fabric over the other.

It was a happy day indeed!

I just wanted to email and acknowledge the incredible service provided by Peter throughout the sales and quotation process, and also from Louis with the installation. They both go above and beyond and nothing is too much trouble. It's always such a pleasure dealing with A1. Your prices are reasonable, your product is of a high quality, and the customer service and attention to detail is second to none. I feel a strong sense of loyalty to A1 now and we will continue to use your services in future building projects. I will also be recommending you to other builders and designers in my network.

Just wanted to say how happy I am with the quality of the blinds and customer service I received from A1 Blinds. Everyone from the person who came out to give the quote, the installer, the electrician and then the service team all made the process seamless. A much better experience than that I received from IntoBlinds back at my previous property. I will be sure to recommend your company to family and friends.
There's a vast range of materials to choose from when it comes to indoor roller blinds. Each material serves a unique purpose – from style to function you may be surprised to learn exactly what a roller blind can do for you and your home. We only use the best quality material and abide by all manufacturing standards.
With blinds that have the ability to change how the sun lights a room, special weaves creating amazing effects such as a one way window, right through to simple blinds with stylish textures to create a unique look for your home. You can learn more here. Take a look through the variety available at A1 Blinds to find a material that suits your needs.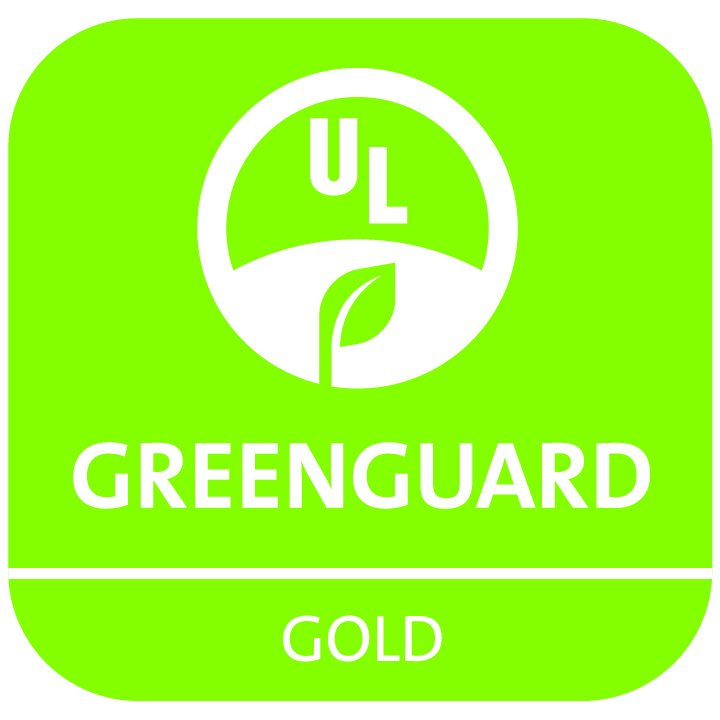 We are proud to offer Greenguard on all our Shaw roller blind fabrics. Greenguard certification meets stringent chemical emissions requirements.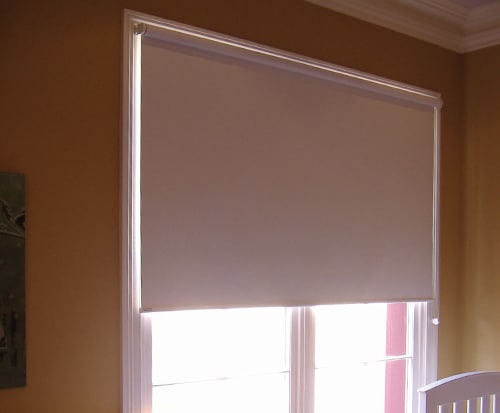 Blockout Roller Blinds
Blockout blinds are an extremely popular option for bedrooms and houses where you'd like to keep the sun out. Blockout blinds are one of the most popular choices for our customers, providing the best coverage that we look for in curtains without the bulky materials.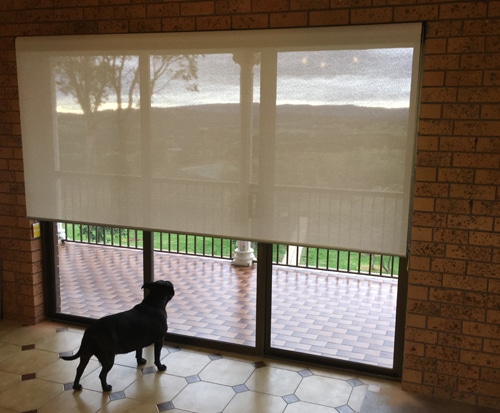 Sunscreen Fabric
Sunscreen is the ultimate choice for privacy, style and protection. Crafted with an open weave that creates one-way vision during the day you can see out of the window but no one can see in – and vice versa at night time. The perfect way to diffuse the daylight with complete privacy.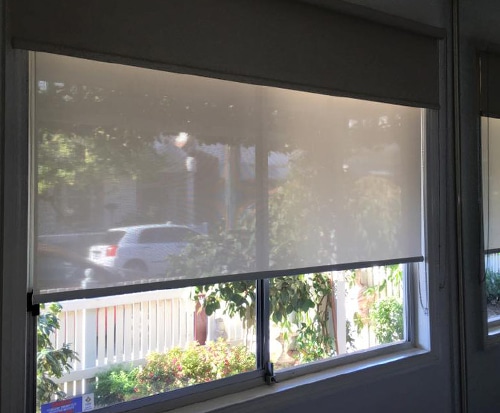 Translucent Fabric
Light travels through translucent blinds, meaning that when the sun is facing them you get a lovely filtered soft light into your home. This blind is a great choice for rooms that get bright where you don't want the room too dark. The filtered light offers a unique ambience to rooms totally changing the atmosphere of your home.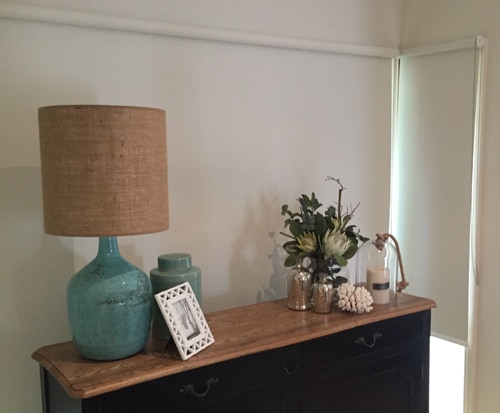 Plain Fabric
Plain roller blinds are the original indoor roller blind, made from polyester and acting as a standard covering option. Serving the same purpose as a standard curtain, a plain blind is simply rolled down to keep the light out and rolled up to keep the light in.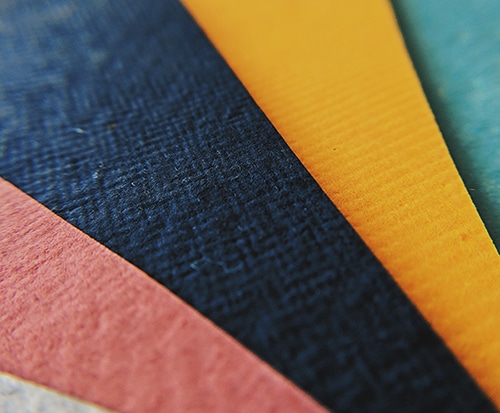 Textured Fabric
Textured indoor roller blinds offer a chic and stylish look to your roller blind choice. Offering the same coverage and simplicity as a plain option. Textured blinds are available in many styles including blockout. The material is woven to create raised patterns adding texture, dimension and a unique style statement to the blind.
There are so many choices in the way you can operate your roller blinds thus making them the perfect choice for all windows of all heights – in all rooms.
Say goodbye to tugging on stubborn, hard to reach curtains and make your routine a breeze with a stylish, practical roller blind! With the ease of operation of a blind roller they are easy to adjust giving you more control over the amount of light you choose to let in.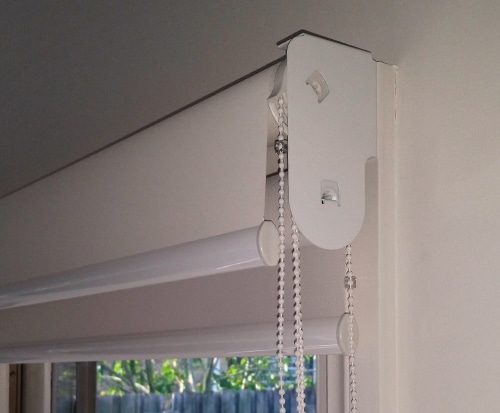 Chain Operation
The standard roller blind is operated using a rotation chain which can be positioned on either the left or right side of the blind. With an aluminium colour coordinated bottom rail, roller blinds have been transformed into a modern, elegant and practical window covering solution.
Roller blinds are easily one of the most affordable, practical and sustainable way to decorate a window!
With a range of colours and finishes, roller blinds can be a much needed addition to your décor. Truly completing your home in a stylish manner from window to wall.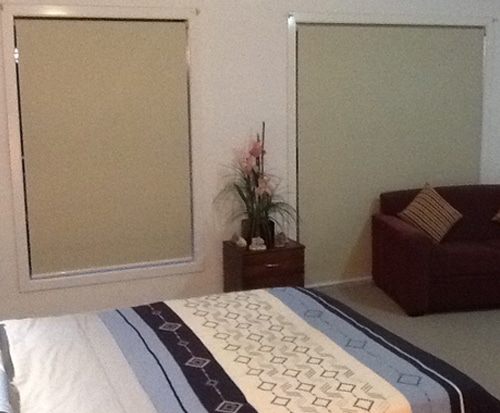 With basically no need to maintain roller blinds these installed-for-you window finishings are an amazing choice for the modern home owner needing a little bit (or a lot) of privacy.
With options such as transparent blinds. Indoor roller blinds also act as a solution to lighting thanks to their ability to filter the sunlight into a softer more ambient setting for your home. Sunscreen blinds and blockout blinds also have unique abilities including a one way window effect and the ability to completely block out the outside light from your home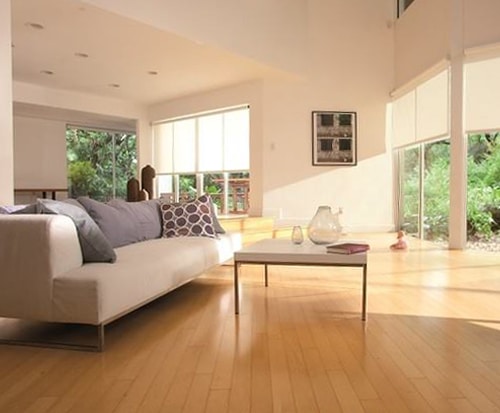 Why Choose Roller Blinds?
Roller blinds require much less maintenance than traditional curtains and netting. Very simple to keep fresh and maintain. They are easy to operate and if you have high windows you can say goodbye to the struggle of tugging and pulling on curtains when you replace the system with a motorised roller blind or chain operation.
Roller Blind Features & Benefits
Privacy: you can get blinds that stay down all the time allowing you to see out but no one to see in.
Cost Cutting: with little or no need to replace roller blinds, unlike netting and curtains, you can save on the cost of replacement as well as washing since they require little maintenance in comparison to other alternatives. Not to mention roller blinds have the potential to help you cut down on heating and cooling costs.
Stylish: roller blinds come in a range of colours, textures and styles. Say goodbye to bulky curtains as these roller blinds are professionally fitted to your window and blend in seamlessly with your décor regardless of your style.
Easy to Operate: simple operation methods make these the ultimate choice for modern homeowners.
Cleaning roller blinds is easy with most fabric being made from polyester. Cleaning is as simple as wiping over with a soft cloth and warm soapy water. Roller blinds don't need to be taken down to clean. So you can maintain your privacy and sun protection during cleaning. Refer to our Cleaning Guide for more information.
Request a Free Measure
and Quote Today
Fill out the form below, once submitted our office will respond the next business day.