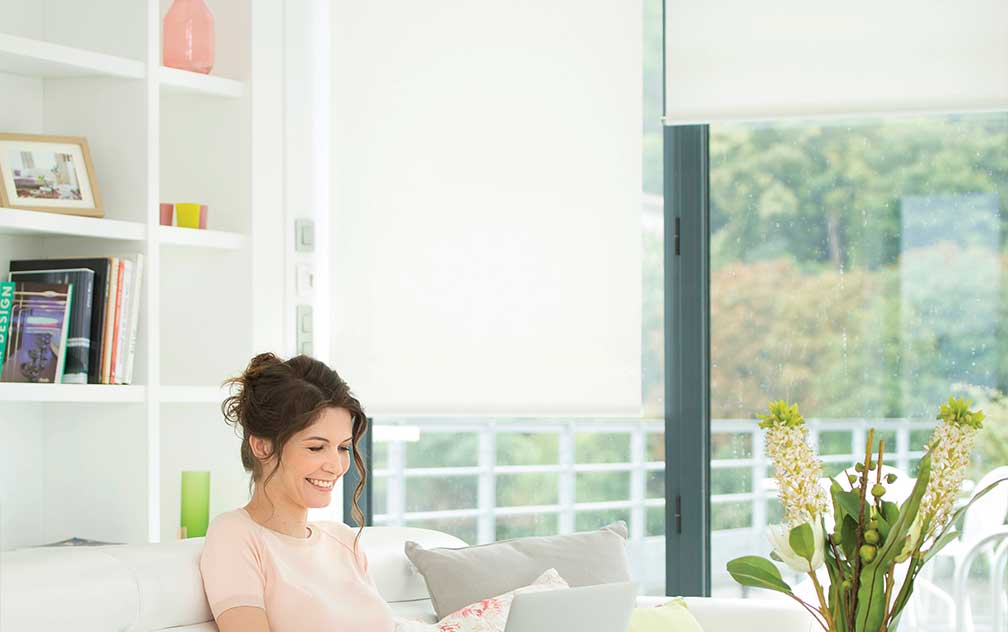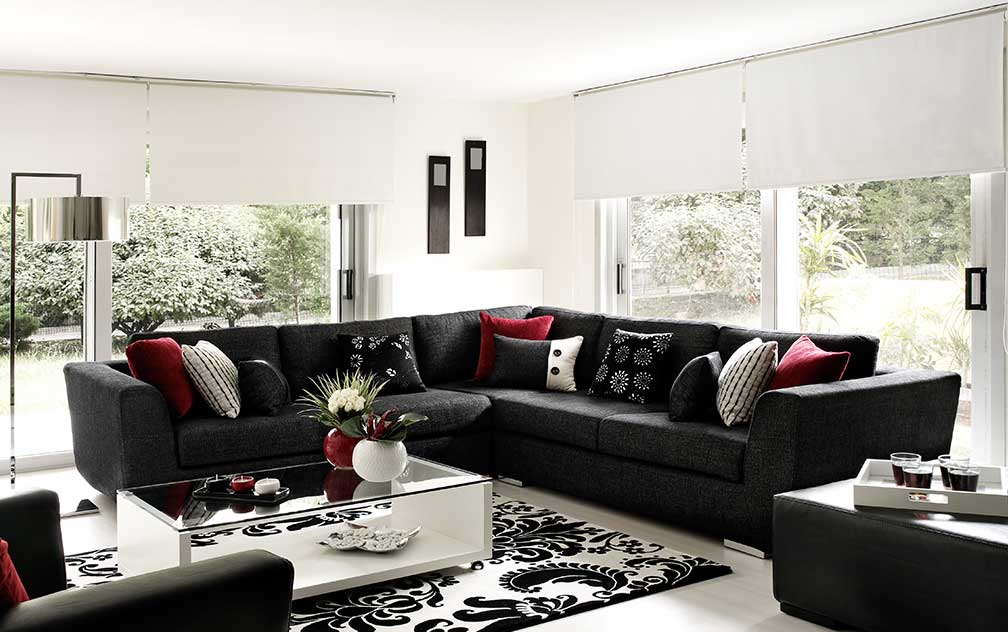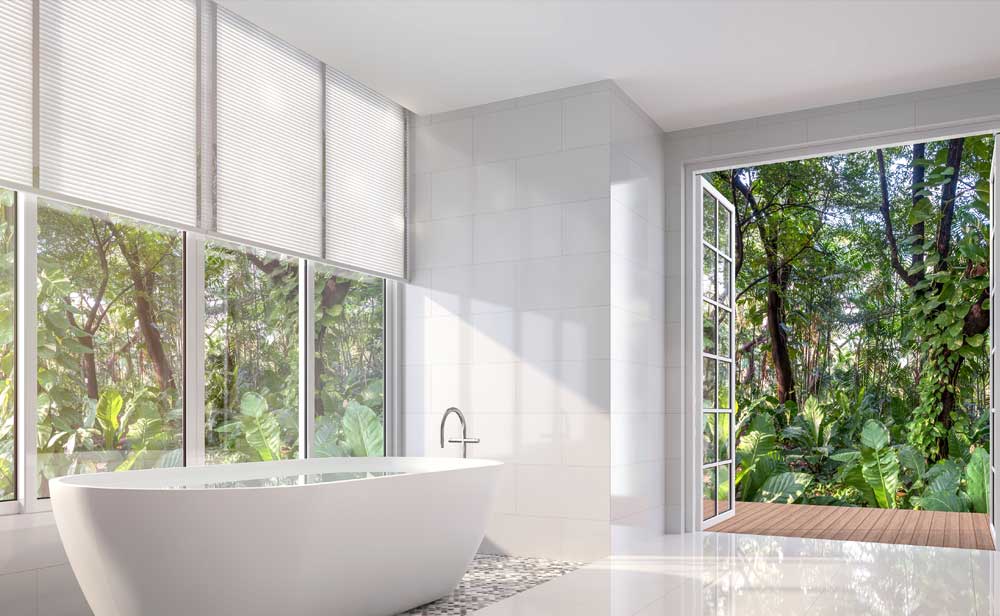 Roller Blinds Motorised
Now more affordable than ever!
Roller blinds are one of the most cost-effective choices of window coverings today. Manufactured here in Melbourne since 1958. A1 Blinds has the best and largest range of roller blinds under the sun.
Say goodbye to tugging on stubborn, hard to reach curtains and make your routine a breeze with a stylish, practical roller blind! Thanks to the simple motorised operation, roller blinds are easy to adjust giving you more control over the amount of light you choose to let in or out of your home.

CONTACT US
Showroom:
1 Olive Street, Clayton Victoria 3168

Open:
Mon to Fri 9am to 5pm
TEL: 9544 1122

EMAIL : sales@a1blinds.com.au
We use only Somfy motors which have been certified under Australian Standards because we care about the safety of your home and family! If you choose a motorised option you can rest assured your blinds will be professionally wired by one of our own electricians with a guarantee that our blinds, tradespeople and installations comply with Australian standards.
Motorised Roller Blinds
Gaining in popularity, motorised roller blinds can be operated via a wall switch or remote control. We also offer the option were the blinds can be controlled from your smart phone or tablet. With A1 Blinds, there's no need to find your own electrician. We have our own electrician who will supply you with a compliance certificate or certificate of compliance. A motorised option means there are no chains or cords unlike with a manual system which can be a relief for those with pets or small children!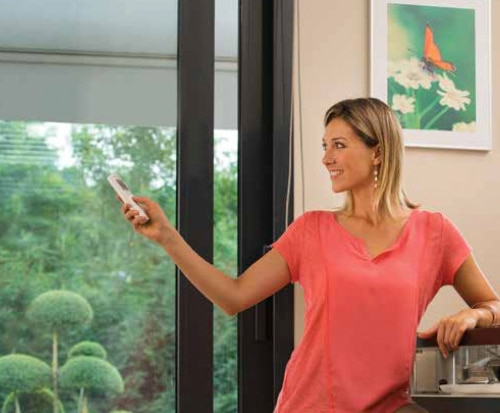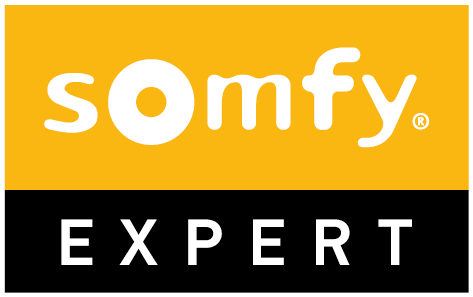 Somfy Motorised Blinds
Somfy automation has been designed to offer greater flexibility and convenience for you and your home. Imagine going to bed at night with blinds drawn for full privacy and waking up to rays of sunshine illuminating your living space. All pre-set so you don't have to do a thing!
Enhance your lifestyle with blinds and awnings all under your control at the touch of a button.
Benefits of motorising internal window coverings.
The environment we create within our homes and offices contributes significantly to health and well-being in our daily lives. Somfy automation systems enhance our living environment and well-being by adding convenience, safety, thermal comfort and energy efficiency.
By choosing Somfy automated blinds, you maximise the functionality of your product and gain a much desired flexibility that is simply not possible with a manual system.
The benefits of Somfy automated blinds include:
1. Convenience
With the simple touch of a button, you can move your blind to whatever position you like. You can also add sensors and timers so your blinds work for you even when you're not at home
2. Energy Efficiency
Reduce your energy bills by controlling the amount of heat and light entering your home. Keep your home cool in summer by deflecting the sun and keep the heat in during the winter months.
3. Longer Lifespan
Manual operation can damage blinds through excessive force or improper use. Somfy's smooth and controlled operation of blinds ensures both maximum functionality and a longer lifespan of the product.
4. Safety
Loose cords and chains are a danger to young children. With Somfy automated blinds, the cords and chains are completely removed, providing peace of mind for you and a safer environment for your children.
5. Quiet and Discreet
Somfy's world leading motors are fully concealed inside the tube of the blind. With the simple press of the remote control or wall switch you will enjoy the ambiance and impress your guests with a quiet and sophisticated automated system.
Request a Free Measure
and Quote Today
Fill out the form below, once submitted our office will respond the next business day.