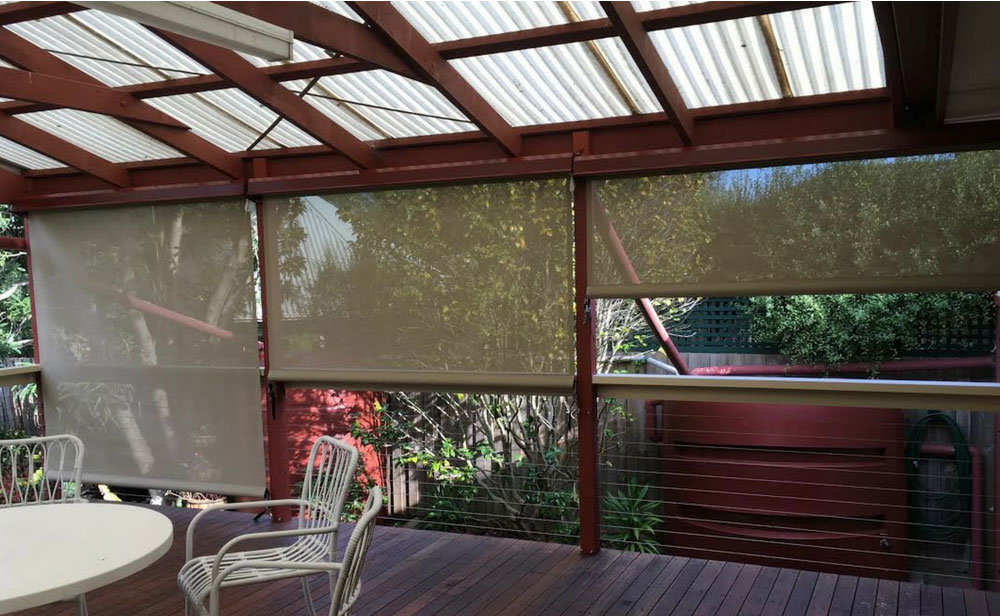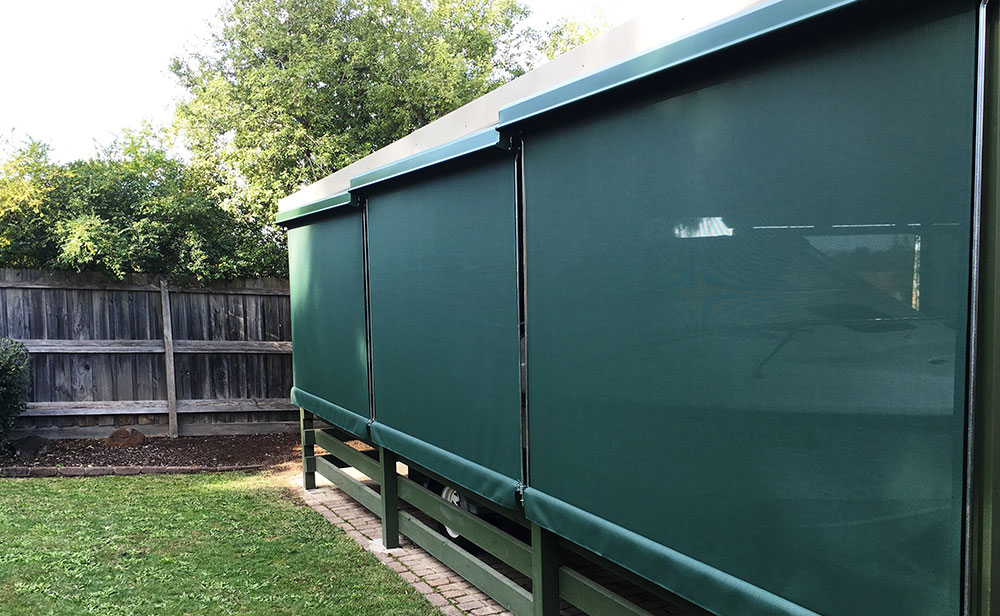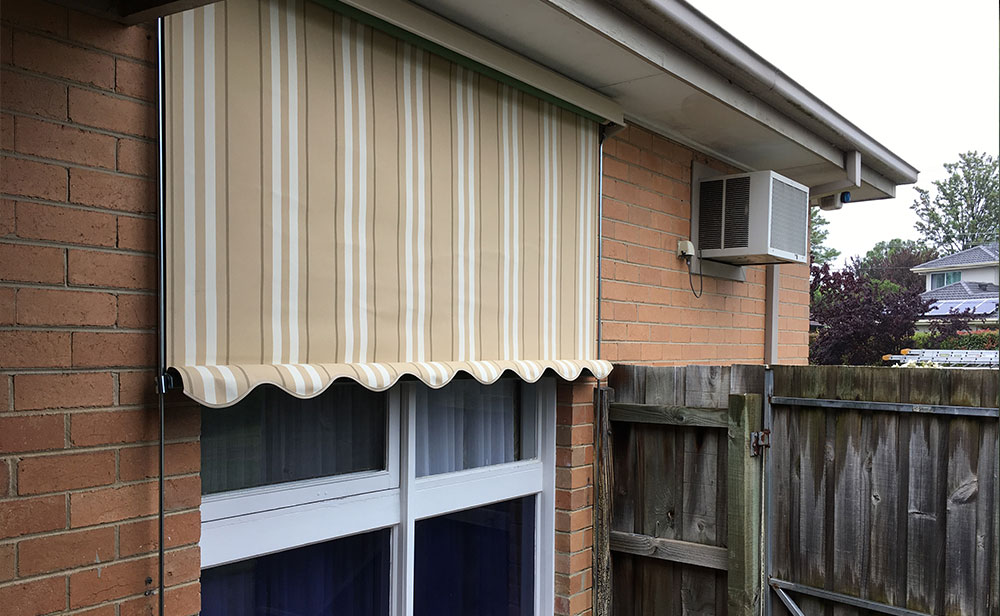 Patio Crankblinds
A1 Crank operated blinds offer protection from the harsh Australian sun. Sunblinds cool your home, protecting carpets and furniture from fading whilst adding value to your property.
We have designs & styles to suit all homes including both patterns and plains in canvas, sunscreen, acrylic and Pvc.
We have over 200 colours to choose from. Ask about our exclusive range of Brella and Defab awning fabrics made and designed in Melbourne to suit the local market.
Crank with Guides – This operation uses a crank handle to wind the blind up/down and is supported by 12mm zinc coated guide rods wich are attached at the base using "L" brackets.
Crank without Guides – This operation uses a crank handle to wind the blind up/down and is fastened at the base using straps and dog clips.
Crank with Wire guides – This operation replaces the 12mm zinc coated guides with a 3.0mm Stainless steel (316) cable that almost disappears.
FABRIC OPTIONS
Like all Sunblinds there are several options to choose from. We offer Canvas, Arylic, Nylon and Pvc. Speak with our salesperson who will guide you through the best option for your situation and application.
Canvas Blinds
52/48 Cotton/Polyester in both plains and stripes.
Acrylic
Woven fabric that allows some light through.
Sunscreen
Nylon. This open weave blocks up to 90% sun and still allows a view.
Pvc 
.75mm thick stabalised Pvc in either tited or clear finishes.

CONTACT US
Showroom:
1 Olive Street, Clayton Victoria 3168

Open:
Mon to Fri 9am to 5pm
TEL: 9544 1122

EMAIL : sales@a1blinds.com.au
Request a Free Measure
and Quote Today
Fill out the form below, once submitted our office will respond the next business day.