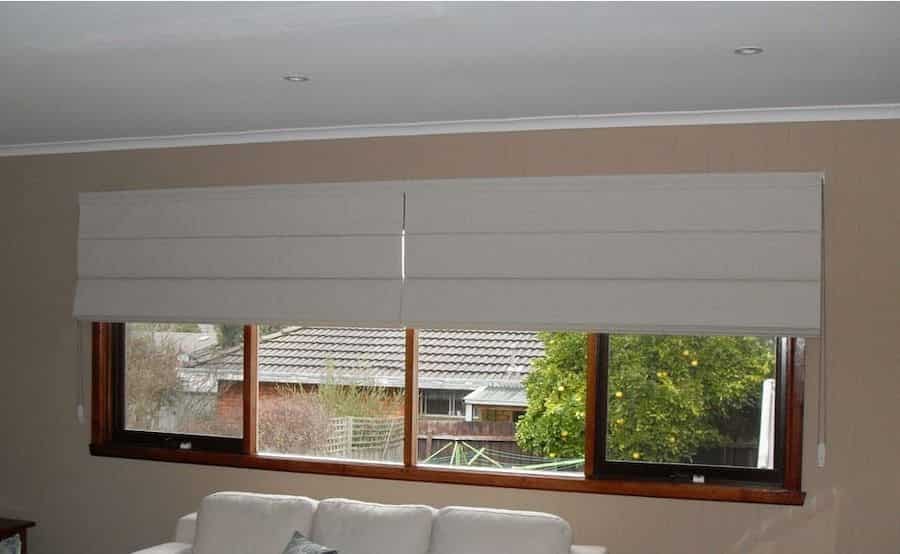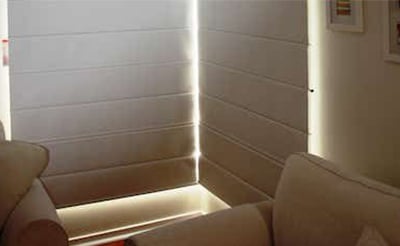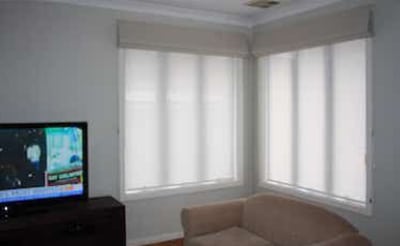 ROMAN BLINDS
Roman blinds are a beautiful and luxurious choice for your home. Also known as Roman shades, they provide excellent sun protection, superior privacy and ease of use. Made to order here in Melbourne.
For a free quote on the best Roman Blinds in Melbourne.
Here are some great reasons why Roman blinds are an excellent window covering option:
Roman Blinds Melbourne
A1 Blinds are an industry leader and established Roman blinds supplier in Melbourne, with over 60 years experience servicing our valued customers. Get in touch via our online quote form, call us, or visit our showroom office.
Let us assist you in acquiring the best roman blinds today!
Best Prices
If you are looking for affordable or high-end Roman blinds, we have the best prices available. Our roman blinds are made to measure, this means that prices will vary depending on your specifications.
Let our experienced staff provide you with cost-effective roman blinds for your kitchen, bedroom, bay windows, French doors or any room you are looking to decorate. A1 blinds have the latest range and the best prices in Melbourne.
Roman Blinds Fabrics
Our Roman Blind fabric options offer the ultimate performance, style and quality. There are many beautiful fabrics to choose from including, Blockout, Translucent and Sunscreen.
They provide added privacy due to the thickness of the fabric, blockout Roman blinds prevent people from being able to see in from outside the window. Looking for ways to cut the cost of your power bill? Block out the hot sun and cold weather with blockout fabric, ensuring heating and aircon bills stay at a minimum. They are also excellent at reducing noise to your bedroom, providing peace and quiet when a good nights sleep is needed.
Sunscreen Material
Sunscreen Roman blinds are a modern window covering that use sunscreen fabric to block out the suns heat and UV rays. This enables a cooler temperature for your room on hot summer days. Unlike blockout fabric, which completely blocks out the view from in and outside a window, sunscreen fabrics let you see out, but people outside cannot see in.
Translucent Material
Translucent Roman blinds are a great option for diffusing the natural light that enters a room. The fabric options for this style are made from a tightly woven material that a person cannot see through or cannot see inside the room from outside. Unlike blockout material, they do let some light in.
Creating a beautiful ambience, they are a great choice, but keep in mind, at night when the lights are on, your silhouette can be seen from outside.
Colours
We have a wide variety of colours to choose from, white, light neutral tones to dark colours, charcoals and blacks. Roman blinds can be colour matched to the theme of your room or personal preference.
Our Roman Blinds Pass Rigorous Testing
Tested for Fire rating, VOC testing (D5116). All Roman blinds fabrics are 100% free of PVC, formaldehyde and halogen to help reduce the toxins to our environment. Some fabrics have also been treated with anti-fungal properties.
Roman Blinds Q&A
Should I choose Blockout, Translucent or Sunscreen fabrics?
The beauty of Roman blinds is the choice of fabrics. While most would choose Blockout when privacy is needed for bedrooms, translucent which allows
filtered light also provide privacy giving an added dimension. Don't want to block your view? Our Sunscreen fabrics offer protection from, heat and light while providing privacy during the day all while maintaining your View.
What colours are available?
We have White Roman Blinds, cream's, earth tones as well as greys and black. So many options. Not only do we have the right colour, combining this with either plain or textured material, we're confident we have the perfect combination to add a special look to your home.
How do I clean Roman blinds?
All Roman blinds fabrics perform differently, while some can be cleaned with warm water and mild detergent, others need special gum rubbers to gently remove marks.
Refer to our care guide here
See our Blinds FAQ here